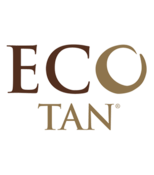 Award-winning organic, toxin-free & vegan self tanning
After her world was turned upside down by divorce and her sister's cancer diagnosis, Sonya Driver spent two weeks volunteering in East Timor. After spending time in a community with little food and water, she gained perspective and returned back home to the Gold Coast.
Inspired by her sister, still wanting to get a tan without the risk of harmful UV rays and concerned about the ingredients in regular spray tans, Sonya began to research the ingredients used by many different brands and found nothing that was suitably natural, despite their claims. It was then she started buying in samples of cacao, flower essence, chamomile and all things natural and organic, and started mixing batches out of her kitchen.
Eco Tan has since grown into a multi-award winning range of natural and organic self-tanning products. In 2011, Eco Tan made Australian history by becoming the first and only tanning manufacturer to be certified organic by the Organic Food Chain under the Australian government. All of Eco Tan's products are Certified Organic, Accredited Toxic Free and accredited by Choose Cruelty Free.